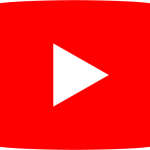 The Central Council is running a competition for the best YouTube videos of ringing. YouTube has for some time now been a place for sharing videos of ringing. Ringing YouTubers are recording outings, touches, and striking competition entries and sharing them for the world to see. The interest and relevance of these videos is perhaps greater than ever.
To recognise the coming of age of this form of ringing recording, to encourage the discovery and production of high quality online content (there's some pretty ropey stuff so far!), and to have a little bit of focus and fun while we cannot go out and ring, this monthly competition is to uncover the best of these YouTube clips.
What we also want to achieve is to emphasise the point that any ringing found on YouTube should showcase ringing and put it in a good light. Those coming across ringing should be impressed by or interested in what we do rather than have their stereotypes reinforced. Without mentioning any examples lest they attract even more attention, there are some clips online whose removal would be in ringing's best interests.
For the rest of 2020 we will be inviting submissions for the best YouTube video in a series of different categories. The early categories will need to be existing material, but we hope the later categories will give scope for new production, particularly if we can get back in the tower.
Schedule
Month
Contest
Play List
Winner
May
Best striking on 6 bells or fewer
Play List
Winning video
June
Most unusual or interesting ringing video
Play List
Winning video
July
Best striking on 8 bells or more
Play List
Winning video
August
Best video demonstrating change ringing not on tower bells
Play List
Extra 1
Extra 2
Winning video
September
Best showcase of school or university ringing
October
Most effective instructional video (could be handling, maintenance, rope splicing, etc)
November
Film that promotes ringing in the most positive way
More guidance on the content for each month will be given at the start of the month.
At the end of each month, (and after checking suitability, ownership, and permissions as necessary) the entries will be published as a Playlist and subjected to the scrutiny of an independent judge with some interest in the subject in question. The judge will decide which is the best submission.
In December we will launch an online voting poll for the 'People's Choice' taken from the winners of each individual month.
Prizes!
| | |
| --- | --- |
| Each month | £25 |
| People's Choice | £200 |
Rules
You must have at least some 'ownership' of the clip you nominate, either because you filmed it, produced it, or posted it (with the permission of those in it) or else the person who filmed or produced it must be someone known to you, in which case you need to obtain their permission to submit the clip.
It needs to be on YouTube already or you need to be prepared for it to go on YouTube as part of this process. Submitting a clip to the email address below is your agreement to that.
It is imperative that nothing goes on YouTube that would bring ringing into disrepute – this is about showcasing what is good about ringing, not making us look stupid.
Please only submit a maximum of three clips yourself in each category.
Submissions must be received by midnight on the last day of the month.
Call for entries – August
The August competition is for the video containing the best video demonstrating change ringing not on tower bells.
This is a subject where there is a lot of material out there, so it is a question of sorting the wheat from the chaff and blowing your own trumpet.
How to enter
Links to the clip should be sent to youtube@cccbr.org.uk and should include your name and confirmation of ownership/permission from the creator.
You will receive an email asking for positive confirmation of ownerships/permissions etc. If the organisers are in any doubt as to this then the video will not be included in the competition and Playlist but we will let you know if we have doubts.
How to make a YouTube video
If you have not made a video for YouTube before, or you want to get better at it, ringing YouTuber Simon Edwards has produced the guide below:
Get YouTubing!
Simon Linford