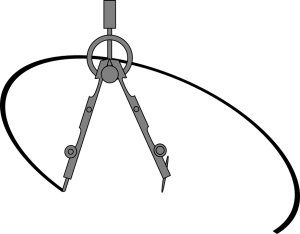 Over the last year, we have had a few requests from smaller bell ringing societies who want to affiliate to the Central Council. These requests have been for various reasons, from just wanting to support the Council and its work, or wanting the recognition that being an affiliated society brings, through to specifically wanting to benefit from safeguarding guidance and support.
The Council's rules allow 'bell ringing societies' to affiliate if they have 75 or more members (25 for societies operating outside the British Isles).  Although the definition of society membership is quite broad, there are still a number of smaller societies who would like to be affiliated but do not pass that test.    The Council Executive has therefore been considering how we can have a form of Council membership that enables these smaller ringing societies to come under the Council's umbrella, whilst ensuring that control over the Council's affairs remains with existing Affiliated Societies (and without upsetting the current structure of affiliation and fees).
Our proposal is to introduce a new membership category of "Registered Small Societies" with the following features:
There would be no minimum membership requirement, but to quality for registration a small society would need to be properly constituted and its application would need to be signed by two officers or principals. A small society would be entitled to remain a Registered Small Society until its membership reached 100, but it would be encouraged to affiliate in the normal way when it reached 75.
Registered Small Societies would have to show they support the Council's objectives and would be entered onto a Register of Small Societies.
An application from a prospective Registered Small Society would be approved by the Executive in accordance with the Standing Orders.  It would not be necessary to wait until an annual Council meeting. This approach will enable smaller societies to connect with the Council without waiting too long and would have helped at least one small society overcome some significant challenges during the past year. However, this flexibility is balanced by the fact that Registered Small Societies will have no control over the Council (see below) and can be removed at a Council Meeting.
The annual subscription would initially be set at £20 (half the level of an Affiliated Society)
Registered Small Societies would enjoy all the benefits of Council membership, including being able to send someone to speak and contribute to Council meetings. However, they would not exercise a vote – voting would remain restricted to the Representatives of Affiliated Societies and the Council's existing Fellows.
This last point is probably the most noticeable difference between Registered Small Societies and the larger Affiliated Societies. Registered Small Societies would be able to make a contribution to the Council's thinking and debates and would have a sense of belonging, but they would not exercise control. There is consequently no risk that the Council's accountability to its existing Affiliated Societies, through their Representatives, will be diluted.
Finally, the Registered Small Societies status, including reduced subscription, will be available to any Affiliated Societies whose numbers have declined below 100 and who no longer meet (or feel that they might soon no longer meet) the membership requirement for affiliation.
These proposals will be presented for consideration at the Council's Meeting in September and we are very interested in the views of Council Members, Affiliated Societies ringers, and any small societies interested in the possibility of joining the Council.
TECHNICAL DETAILS
Please email comments and suggestions to Clyde Whittaker at SmallSocieties@cccbr.org.uk to reach us by Sunday 19th July.
Simon Linford
President