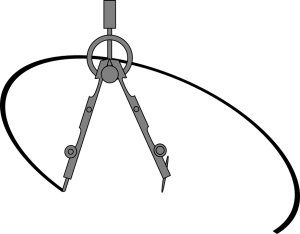 Thank you to all Council Members and ringers who responded to our consultation on opening the Central Council to smaller ringing societies, which ran between 2nd and 19th July. We received some very thoughtful contributions, particularly on ways to strengthen the admissions process, and these have been incorporated into the final version of the proposal, which will now be submitted for consideration at the forthcoming Council Meeting on 5th September.
In March of this year, I published the Council's "Strategies for 2020 and Beyond". Alongside strategies to find new sources of recruits and to make sure ringers don't meet barriers to their own progress, is the belief that the Council should be relevant to all ringers so it can be as effective as possible. Representing all ringers will help us to develop stronger relationships with the Church and other stakeholders which is another important strategy. This proposal is an important step along that path.
The Council's current rules allow 'bell ringing societies' to affiliate if they have 75 or more members (25 for societies operating outside the British Isles). Although the definition of society membership is quite broad, this still means that only around one in two bell ringing societies are currently connected to the Council, and while those cover the majority of ringers and ringing activity, it is by no means all. The proposal increases representation by establishing a Register of Small Societies, to which smaller societies may belong. An admissions policy, set out in the Standing Orders, ensures societies applying to register are fit for inclusion and that each application will have the assent of the vast majority of the Council's Affiliated Societies. Whilst Registered Small Societies exercise no votes, they can each send one representative to participate at Council Meetings.
Likewise, any Affiliated Society whose membership has fallen, may elect to become a Registered Small Society at any time after its membership falls below 75 and stay involved.
I believe the final proposals which will be submitted to the Council Meeting on 5th September now strike the right balance, but equally I want to make sure there is every opportunity to scrutinise them and to ask questions, both before and at the meeting on 5th September. Please do therefore read through the documents below and email any further comments and suggestions to Clyde Whittaker at SmallSocieties@cccbr.org.uk.
Simon Linford
President