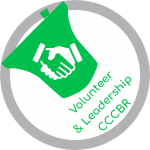 The activities of the Volunteer and Leadership workgroup are to:
mobilise bell ringers to create and develop for themselves the teams, knowledge, resources and skills to enable ringing to flourish.
promote life long learning in ringing both for individuals and teams and the development of support mechanisms for ringers and bands of all abilities.
promote excellence in ringing through relevant technical and leadership training.
| Name | Role | Email |
| --- | --- | --- |
| Paul Wotton | Leader (Interim) | |
| Vacancy | Secretary | |
| Lesley Belcher | ART Chairman | |
| Matt Lawrence | Recruitment & Retention Lead | |
| Deb Baker | Recruitment & Retention Member; Social Media for V & L | |
| Sonia Field | Recruitment & Retention Member; Promotion; Editor of Education Column | |
| Steph Pendlebury | Recruitment & Retention Member | |
| Nich Wilson | Ringing Centres Lead | |
| Colin Newman | Youth | |
| Alex Byrne | Development of a service answering questions about compositions, methods and conducting | |
| Hayley Young | R&R member | |
| Andy Ingham | Residential Courses NW | |
Other members
| | | |
| --- | --- | --- |
| Eileen Butler | Mike Hopkins-Till | Don McLean |
| Lucy Hopkins-Till | Geoff Horritt | James Ramsbottom |
Executive Sponsor

Send to a friend