Safeguarding belongs to us all and is critical to public participation in ringing. We all have a responsibility to look out for one another and to speak up when we see that someone is not being treated with respect or is at risk of abuse or neglect. Communities and organisations, whether religious. cultural or social have a heightened duty to look after the welfare of children or adults at risk who take part in their activities, particularly where teaching or mentoring is involved.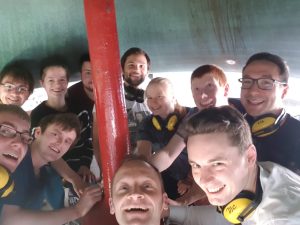 In addition to its duty to its own volunteers, the Central Council provides tools and resources to help ringing societies develop robust safeguarding procedures, so that all ringers feel safe and valued.
The Council recognises that church bell ringers come from diverse backgrounds and that the future of ringing as a performing art depends on it being an open and inclusive activity, which welcomes all regardless of faith. It continues to engage with the Church of England and other stakeholders to ensure that training offered to bell ringers is both relevant and inclusive.
Send to a friend