The Ann Craft Trust (ACT) is a national charity which exists to minimise the risk of abuse of young people and adults at risk.
It offers training, practice reviews and online resources to support organisations to safeguard and minimise the risk of harm.
Services available to ringing societies include:
A free online checklist  to assess your safeguarding knowledge 
A safeguarding policy audit for a standard price of £50 plus VAT.  This includes a review of your society's current policy to ensure the correct safeguarding measures and practices are in place. 
A quarterly  e-bulletin to keep you abreast of new developments and changes in regulation.
For further details, visit the Ann Craft Trust website or to request an audit email  

thirtyone:eight, formerly the Churches Child Protection Advisory Service (CCCPAS) is an independent charity which has worked in the field of safeguarding for over 40 years.   It now supports both faith and secular organisations in improving their safeguarding organisation, processes and policy.   Member organisations paying an annual subscription can access policy templates, a safeguarding helpdesk and a DBS checking service.  Reduced membership rates are available for societies and associations whose turnover is less than £5,000 per annum.  Currently thirtyone:eight conduct DBS checks for approximately half the Church of England dioceses in the UK.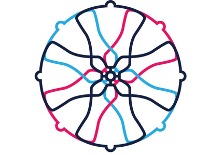 The Central Council's Safeguarding officers are able to offer advice on safeguarding policy and organisation at 
Send to a friend