The Church of England began working on its new Safeguarding Learning and Development Framework several years ago and the final version became effective in January 2022.
The Parish Safeguarding Handbook has been the "bible" on safeguarding in Church of England settings. Going forward, the Church have advised that the new Framework is the definitive document on current policy and the Parish Safeguarding Handbook will be updated to reflect it.
The new Framework applies only to Church of England settings and those ringing in towers belonging to other churches should check their local church policy. However, the safeguarding policies of all denominations in the UK are ultimately driven by government regulation and all church policies are therefore broadly similar.
The new framework applies equally to all church officers, lay helpers and volunteers (including ringers).

Key training requirements under the framework
Under the new framework:
| | |
| --- | --- |
| BASIC AWARENESS TRAINING (FORMERLY C0) | ALL RINGERS have always been expected to take "Basic Awareness" online training. This requirement is in line with other church volunteers and has always been supported by CCCBR. The new framework makes this mandatory for all ringers and, again, this is supported by the CCCBR. |
| FOUNDATION TRAINING (FORMERLY C1) | RINGERS IN A ROLE WHICH INVOLVES WORK WITH CHILDREN, YOUNG PEOPLE OR ADULTS AT RISK are still expected to take "Foundation" online training. Again, this is unchanged. |
| LEADERSHIP TRAINING –(FORMERLY C2) | Anyone regarded as having a "LOCAL LEADERSHIP" role is expected to take "Leadership" training, which can be delivered virtually or in person. Each diocese will determine whether their tower captains have a local leadership role, based on guidance from their parishes and input from the local territorial ringing society or association (see point 2 below). |
The way in which each diocese implements the Framework will vary according to local circumstances, both at parish and diocesan level. In practice, each Diocesan Safeguarding Advisor (DSA) has considerable scope to establish guidance which responds to local conditions.
Individual guilds are advised to contact their DSA (or their DSAs if they serve more than one Diocese) to help them develop guidance which is appropriate for their local ringing community. For example, some DSAs have already taken the view that Tower Captains in the majority of cases are not regarded as having a "local leadership" role and do not therefore need to take the Leadership module. Other DSAs may take a different view.
Lisa Clarke, National Safeguarding Training and Development Manager for the Church of England's National Safeguarding Team confirms there is no 'blanket' rule that every tower captain must by definition have a "local leadership" role in their church community.
Existing C0, C1 and C2 training is carried over to the new framework, so those who have, for example, completed the former C0 training module, will be regarded as having completed the new Basic Awareness module. Training must be refreshed each three years.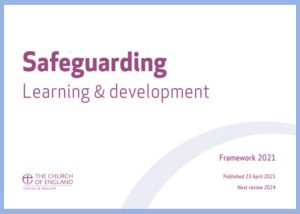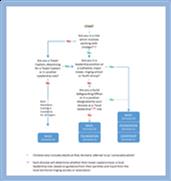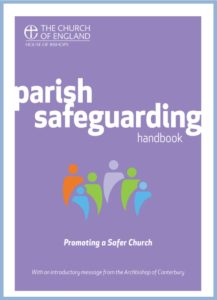 Learn about approaches across various Dioceses
Knowing what is being discussed elsewhere may be useful to individual ringing societies as they engage with their own Diocesan Safeguarding Advisor.
If your society is able to give feedback on their discussions with their own DSA, please email .
Send to a friend