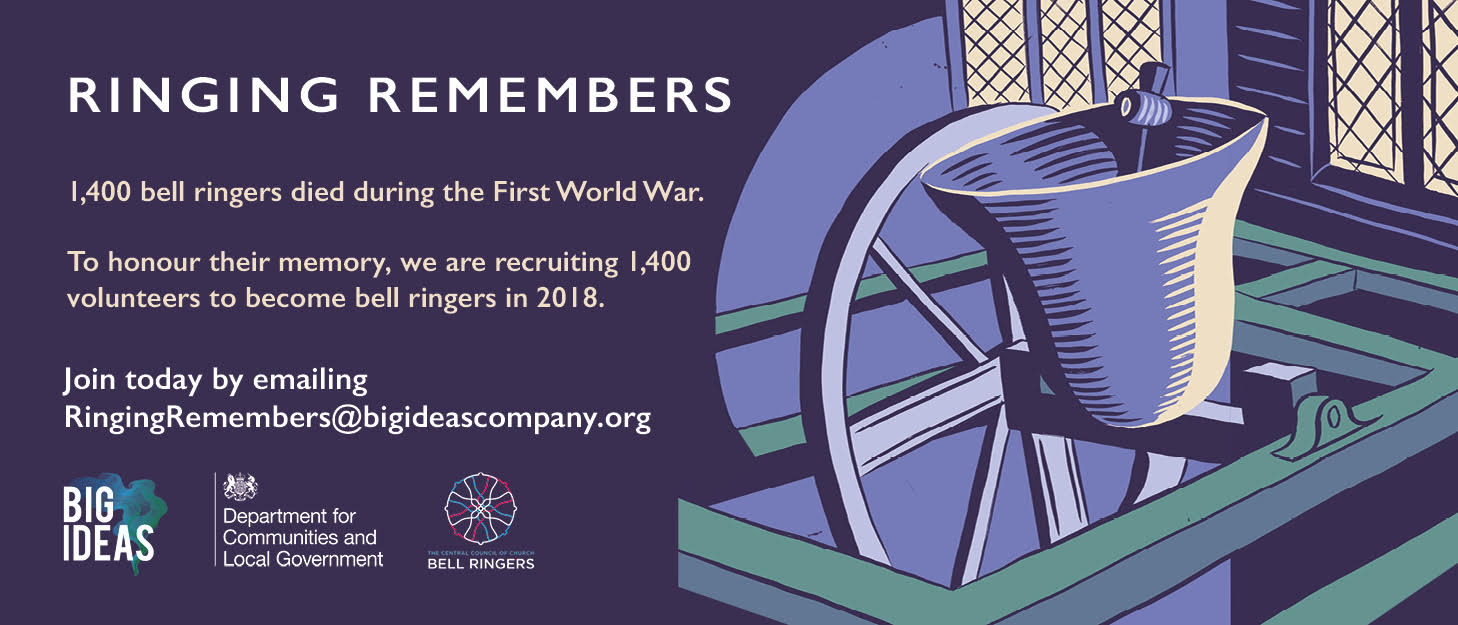 Ian Kerwin and Peter Tottman both of Willigale in Essex have been interviewed by BBC Radio Essex on all the ringing activities coming up in November for the 100th anniversary of the armistice.
The interview starts at 2 hours 11 mins 37 secs, take a listen!
http://www.bbc.co.uk/programmes/p05qv99m#playt=02h11m37s
It'll be available for the next 28 days.