The 2019 London Mini-Roadshow
Goldsmiths College, London SE14 6NW
FOR ALL RINGERS - SUNDAY 8TH SEPTEMBER 9.30AM TO 4.30PM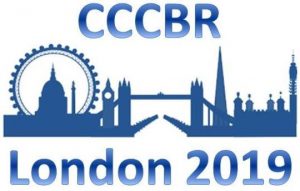 Please download a London 2019 poster for your tower notice board or to include in your guild or tower newsletter.   Check this page from time to time as new posters will be added:
FANCY DESIGNING A POSTER FOR LONDON 2019?
Join the team!    Please feel free incorporate any of the logos and information on this site and email us an A4-sized PDF of your finished poster to by 10th August 2019.   If we use it, we will send you a complete set of Steve Coleman's ringing companions (the books, not the people!) as a Thank You and your work will be fully attributed.
Send to a friend