The Stewardship and Management workgroup regularly reviews all aspects of Tower Stewardship and can offer advice and recommendations on matters including insurance, tower management, safeguarding, risk assessments, church law, health & safety, fire risk, complaints, etc.
A number of guidance notes are available below on common subjects. Some of the existing guidance notes are currently being reviewed and updated so if you cannot find what you are looking for or require further information on a particular subject please contact the Stewardship & Management workgroup Lead: smLead@cccbr.org.uk
A more detailed table indicating what we do is here.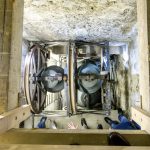 Tower Infrastructure
Tower Operation
Major Projects
Contacts