Information on equipment and installations used in ringing (including chimes, handbells and mobile belfries):
For comprehensive information on Belfry Maintenance, the Central Council's Manual of Belfry maintenance is available for purchase through the online shop: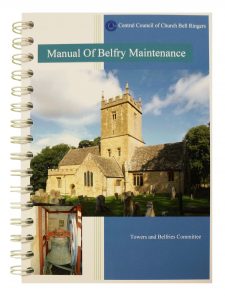 This updated publication covers a wide range of topics relevant to the maintenance of church bells and bellringing – towers, bells, frames, fittings, ropes, sound control, the faculty system, health & safety and more. It includes a schedule for regular maintenance and hints on how to identify more common problems. The key amendments in the 2020 version are in chapter 2 (Faculty jurisdiction …) following legislative changes made by the Church of England.
Send to a friend