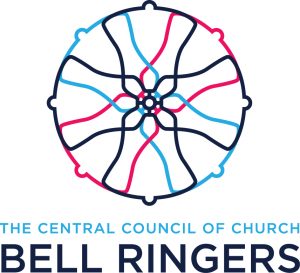 Last Updated 3rd July
The Church of England, working with UK Government, is in favour of bells being rung in its churches, accompanying the opening of cathedral and church buildings to the public. It is on the condition that ringing is in accordance with the guidance on these pages. The full announcement can be found
here
, and the reference to bells is on page 9. They have briefed Public Health Enland (PHE) on the matter and are expecting PHE to issue formal guidance some time in w/c 6th July. This should be in place in time for ringing to start for services from
12th July
. The Central Council will continue to pursue a similar situation for other jurisdictions in which there are bells. We appreciate not all jurisdictions are the same, even within the United Kingdom. 
The guidance on these pages was agreed following a meeting held between representatives of the Council and Mark Betson, convenor of the Church of England's Recovery Group, and Brendan McCarthy, the Church's Adviser for Medical Ethics, Health, and Social Care Policy. The set of Guidance Notes published has been endorsed by them and forms the basis for the resumption of ringing. It is expected that PHE will also base Government guidance on these. 
The pace of returning to ringing will disappoint many bell ringers who are missing the activity that is so much part of our lives. The Church is also missing the contribution that bell ringers make and wants ringing to resume. The Church is however very sensitive to the safety of its volunteers and the relaxation of restrictions will not necessarily be as rapid as it is in certain other settings where other factors are under consideration. This is not a return to ringing all our bells as we were used to, or to do anything other than service ringing. It is the start of the road back to normality.
Not all churches will be opening for services on 12th July. It is important to work with incumbents and church authorities for your own tower. Ringing remains at the express permission of the incumbent. Note that there is a specific requirement in the Church of England guidance document that ringers have read this guidance and undertaken the ringing risk assessment.
We have also included in these guidance notes for checking bell installations prior to ringing. Please see our checklist below for some key areas that may need addressing. The Cathedrals and Church Buildings Division of the Archbishops' Council confirmed that for jobs that cannot safely be done by one person, two or three should enter the bell tower to undertake them, following social distancing guidance if they are not from the same household.
This guidance will be reviewed at least monthly, or inline with any changes in the Church's own guidance and policies. which can be found at the bottom of the page. For instance the effectiveness of wearing face masks is currently under review and may be recommended.
Frequently Asked Questions
We have accumulated all of the questions we have been asked by ringers concerning the guidance, such as why the guidance is still 2m rather than 1m, and whether members of family groups can ring on adjacent bells. We will update these FAQs from time to time and this version is all questions up to 3rd July.
A detailed analysis from Dr Philip Barnes and Dr Andrew Kelso is available to download.
The latest guidance from the Church of England is available on their website. The specific guidance on Opening Cathedral and Church Buildings can be found via this direct link.